Welcome to the Young Professionals Conference on Process Engineering (YCOPE 2019)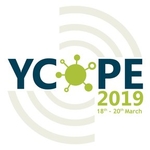 24.10.2018 -
We are delighted to invite you to the 1st. International Young Professionals Conference on Process Engineering (YCOPE 2019)!
For three days, bright young minds are going to discuss future aspects of Process Engineering and contribute to the ongoing debate on how to find cutting-edge solutions to the process industry.
As synergies can be obtained on theoretical, algorithmic, and even software-related areas, we are bringing together experienced opinion makers, young professionals, rising stars and innovators from both the industry and the academia to foster exchange, thus, paving the way for innovation out of apparently unrelated areas. Our focus lies on four clusters:
Biotechnological Production Processes
Process Systems for Renewable Energy Conversion
Production & Separation Methods for Active Pharmaceutical Ingredients
Process Engineering Theoretical Tools and Concepts
The conference will be held on March 18 - March 20, 2019 at the Max Planck Institute for Dynamics of Complex Technical Systems (MPI) in Magdeburg, Germany.
PLENARY SPEAKERS:
Dr. Samik Ghosh | The Systems Biology Institute, Japan
Dr. Robin J. White | Frauenhofer Institute ISE, Germany
Dr. Timothy Noël | Eindhoven University of Technology, Netherlands
Dr. Ruth Misener | Imperial College London, UK
Dr. Nico Zobel | Frauenhofer Institute IFF, Germany
Which challenges lie ahead in the field of Process Engineering? Come and discuss with us!
Like PhD students and young professionals, bachelor and master students are also welcome to submit their abstracts.
Abstract Submission Deadline: Dec. 14, 2018
Registration Deadline: Feb. 15, 2019
Stay tuned and see you in Magdeburg!